Northumbria 2nds 1 - 3 Tendring Men
Report by Jack Bruce
23-25, 25-22, 28-26, 25-17
Tendring went out in the first set full on confidence to bring home the win but start out a little shaky. Northumbria were bringing all the firepower they could possibly throw at Tendring and took the first set 25-23.
The second set saw everything start to come together for Tendring. The passing unit, Jack Bruce, Conor Walker and Costa Yiannakkos picked up their passing game and made it increasingly easier for everyone else to hit and win points effectively. Owen Lamb found new signing Jermaine Miles was hitting effectively throughout the set and Tendring took the set 25-22.
Tendring were now into their stride in the third set, showing that they were the better team. Stuart Dove was a big threat in the middle which was freeing up the wings to give Conor Walker, Costa Yiannakkos and Jermaine Miles one-on-ones. Tendring took the 3rd set 28-26
Taking the momentum of the 3rd set win into the 4th set, Tendring started the set strong. Northumbria 2 werent done yet, they fought back and beat Tendring too the first technical time out. After a pep talk from coach Alex Porter, Tendring went back out and used all the hitting options effectively. Derek Sullivan and Erik Halberg showed a good connection through the middle. Derek also becoming part of the attack aswell showing the second ball attack is effective as anything else. Tendring took the 4th set and the match 25-17 too bring home the win.
New signing and the MVP was Jermaine Miles.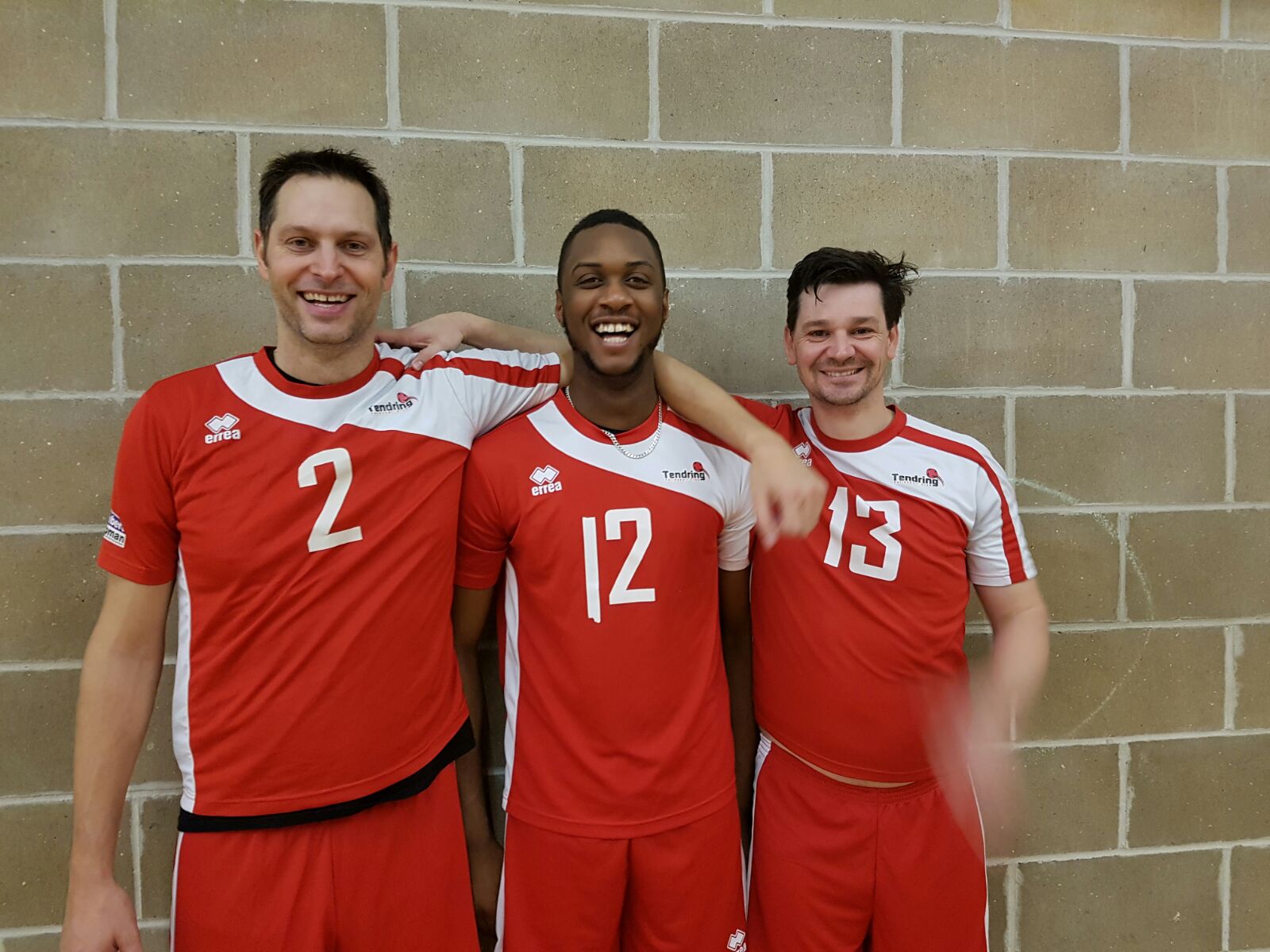 Photo is L-R Alex Porter, Jermaine Miles and Neil Master. Both Masters and Porter coached Miles when he was part of the England Cadets and Juniors